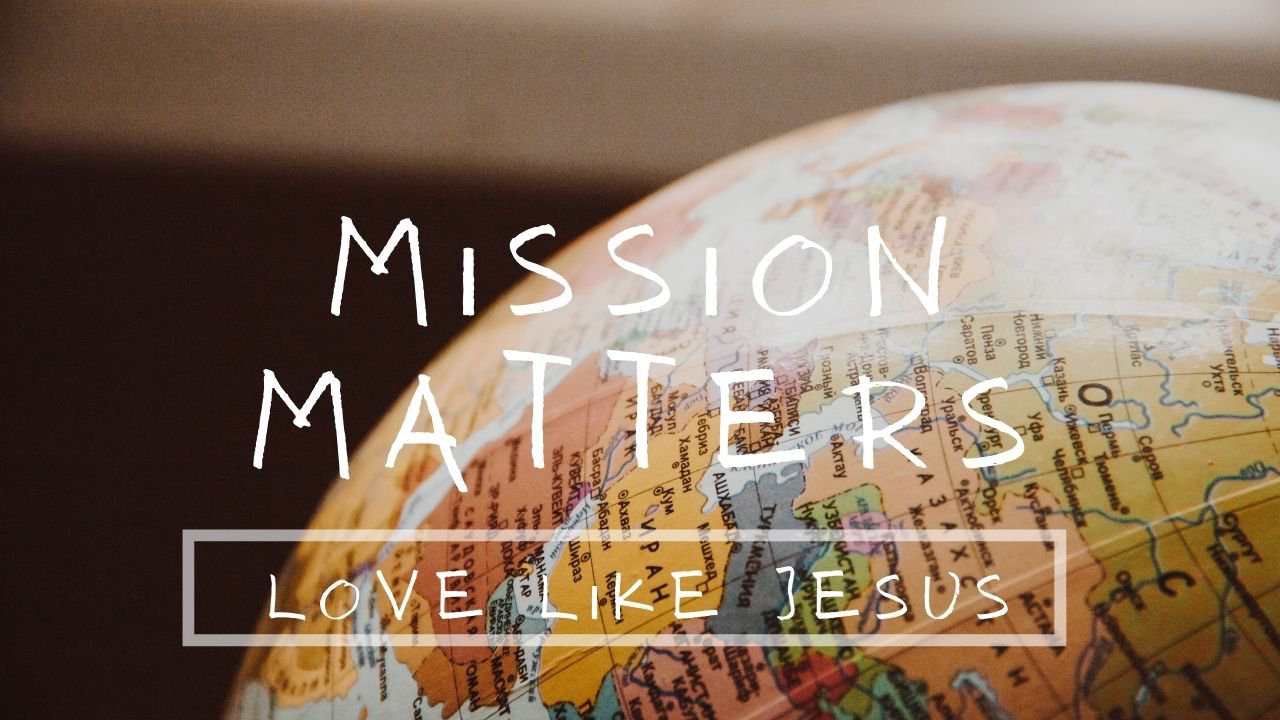 Love Like Jesus
September 20, 2020
1. Love___________________________________________
Matthew 9:35-38 (NKJV)
35 Then Jesus went about all the cities and villages, teaching in their synagogues, preaching the gospel of the kingdom, and healing every sickness and every disease among the people. 36 But when He saw the multitudes, He was moved with compassion for them, because they were weary and scattered, like sheep having no shepherd. 37 Then He said to His disciples, "The harvest truly is plentiful, but the laborers are few. 38 Therefore pray the Lord of the harvest to send out laborers into His harvest."
2. Give Them ______________________________________
Matthew 14:13-21 (NKJV)
13 When Jesus heard it, He departed from there by boat to a deserted place by Himself. But when the multitudes heard it, they followed Him on foot from the cities. 14 And when Jesus went out He saw a great multitude; and He was moved with compassion for them, and healed their sick. 15 When it was evening, His disciples came to Him, saying, "This is a deserted place, and the hour is already late. Send the multitudes away, that they may go into the villages and buy themselves food."
16 But Jesus said to them, "They do not need to go away. You give them something to eat."
17 And they said to Him, "We have here only five loaves and two fish."
18 He said, "Bring them here to Me." 19 Then He commanded the multitudes to sit down on the grass. And He took the five loaves and the two fish, and looking up to heaven, He blessed and broke and gave the loaves to the disciples; and the disciples gave to the multitudes. 20 So they all ate and were filled, and they took up twelve baskets full of the fragments that remained. 21 Now those who had eaten were about five thousand men, besides women and children.
3. ___________________________________________________
Matthew 18:21-35 (NKJV)
21 Then Peter came to Him and said, "Lord, how often shall my brother sin against me, and I forgive him? Up to seven times?"
22 Jesus said to him, "I do not say to you, up to seven times, but up to seventy times seven. 23 Therefore the kingdom of heaven is like a certain king who wanted to settle accounts with his servants. 24 And when he had begun to settle accounts, one was brought to him who owed him ten thousand talents. 25 But as he was not able to pay, his master commanded that he be sold, with his wife and children and all that he had, and that payment be made. 26 The servant therefore fell down before him, saying, "Master, have patience with me, and I will pay you all.' 27 Then the master of that servant was moved with compassion, released him, and forgave him the debt.
28 "But that servant went out and found one of his fellow servants who owed him a hundred denarii; and he laid hands on him and took him by the throat, saying, "Pay me what you owe!' 29 So his fellow servant fell down at his feet and begged him, saying, "Have patience with me, and I will pay you all.' 30 And he would not, but went and threw him into prison till he should pay the debt. 31 So when his fellow servants saw what had been done, they were very grieved, and came and told their master all that had been done. 32 Then his master, after he had called him, said to him, "You wicked servant! I forgave you all that debt because you begged me. 33 Should you not also have had compassion on your fellow servant, just as I had pity on you?' 34 And his master was angry, and delivered him to the torturers until he should pay all that was due to him.
35 "So My heavenly Father also will do to you if each of you, from his heart, does not forgive his brother his trespasses."
James 2:13
13 because judgment without mercy will be shown to anyone who has not been merciful. Mercy triumphs over judgment!
4. Receive His ________________________________________________________
Mark 1:40-41
40 Now a leper came to Him, imploring Him, kneeling down to Him and saying to Him, "If You are willing, You can make me clean." 41 Then Jesus, moved with compassion, stretched out His hand and touched him, and said to him, "I am willing; be cleansed."