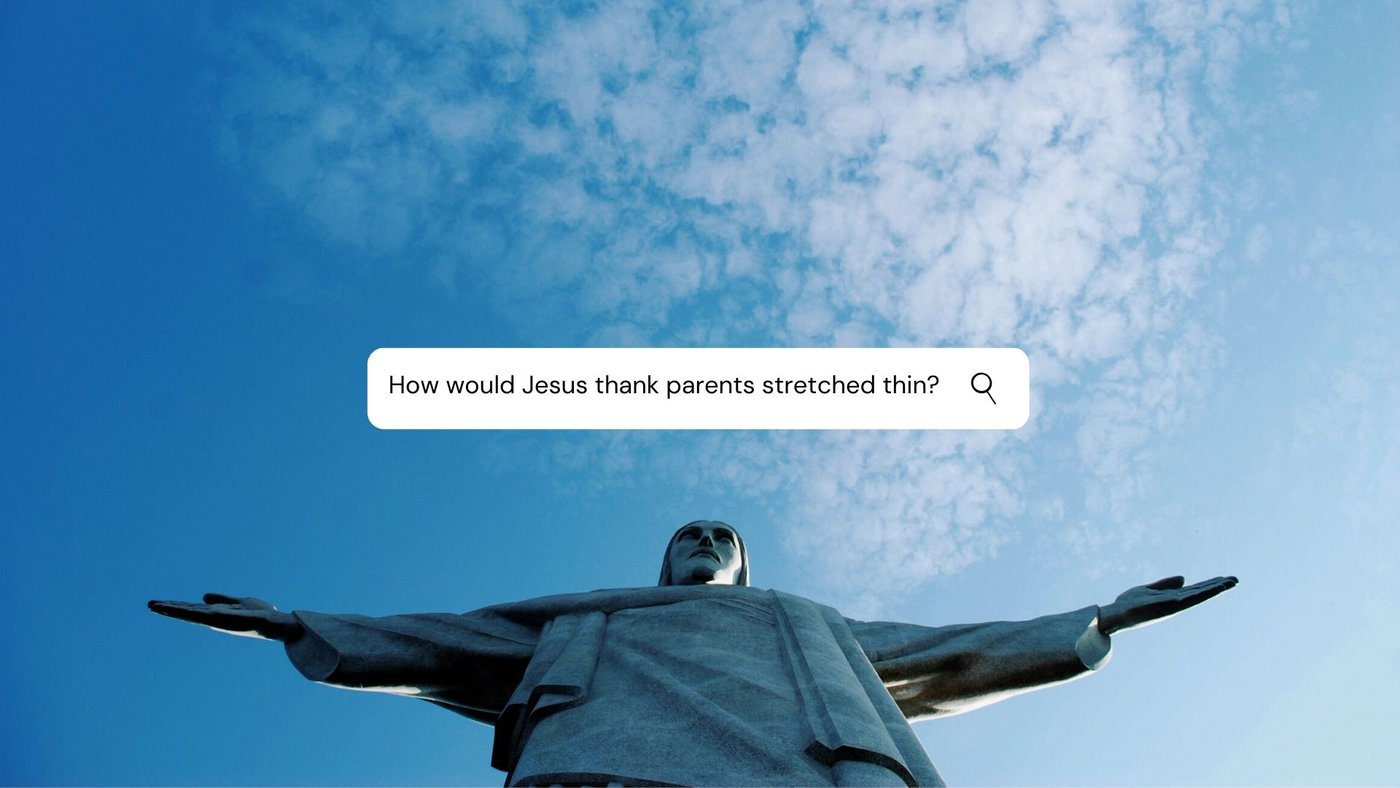 How Would Jesus Thank Parents Stretched Thin?
November 22, 2020
1. Family _________________________________________
Ephesians 5:31-33
31 "For this reason a man will leave his father and mother and be united to his wife, and the two will become one flesh." 32 This is a profound mystery--but I am talking about Christ and the church. 33 However, each one of you also must love his wife as he loves himself, and the wife must respect her husband.
Proverbs 22:6
6 Train a child in the way he should go,
and when he is old he will not turn from it.
Galatians 6:7
7 Do not be deceived: God cannot be mocked. A man reaps what he sows.
2. Family _____________________________
Numbers 6:24-26
24 " ' "The LORD bless you
and keep you;
25 the LORD make his face shine upon you
and be gracious to you;
26 the LORD turn his face toward you
and give you peace." '
Hebrews 11:20-21
20 By faith Isaac blessed Jacob and Esau in regard to their future.
21 By faith Jacob, when he was dying, blessed each of Joseph's sons, and worshiped as he leaned on the top of his staff.
Psalm 128:6
6 and may you live to see your children's children.
Peace be upon Israel.
3. Family _________________________________________
2 Timothy 1:16
16 May the Lord show mercy to the household of Onesiphorus, because he often refreshed me and was not ashamed of my chains.
Acts 15:36-40
36 Some time later Paul said to Barnabas, "Let us go back and visit the brothers in all the towns where we preached the word of the Lord and see how they are doing." 37 Barnabas wanted to take John, also called Mark, with them, 38 but Paul did not think it wise to take him, because he had deserted them in Pamphylia and had not continued with them in the work. 39 They had such a sharp disagreement that they parted company. Barnabas took Mark and sailed for Cyprus, 40 but Paul chose Silas and left, commended by the brothers to the grace of the Lord.
2 Timothy 4:9-11
9 Do your best to come to me quickly, 10 for Demas, because he loved this world, has deserted me and has gone to Thessalonica. Crescens has gone to Galatia, and Titus to Dalmatia. 11 Only Luke is with me. Get Mark and bring him with you, because he is helpful to me in my ministry.
1 Peter 5:12-14
12 With the help of Silas, whom I regard as a faithful brother, I have written to you briefly, encouraging you and testifying that this is the true grace of God. Stand fast in it. 13 She who is in Babylon, chosen together with you, sends you her greetings, and so does my son Mark. 14 Greet one another with a kiss of love. Peace to all of you who are in Christ.
4. Families _______________________
Deuteronomy 6:7-8
7 Impress them on your children. Talk about them when you sit at home and when you walk along the road, when you lie down and when you get up. 8 Tie them as symbols on your hands and bind them on your foreheads.
Psalm 51:17-18
17 The sacrifices of God are a broken spirit;
a broken and contrite heart,
O God, you will not despise.
18 In your good pleasure make Zion prosper;
build up the walls of Jerusalem.
Psalm 127:1, 3-4
1 Unless the LORD builds the house,
its builders labor in vain.
Unless the LORD watches over the city,
the watchmen stand guard in vain.
3 Sons are a heritage from the LORD ,
children a reward from him.
4 Like arrows in the hands of a warrior
are sons born in one's youth.