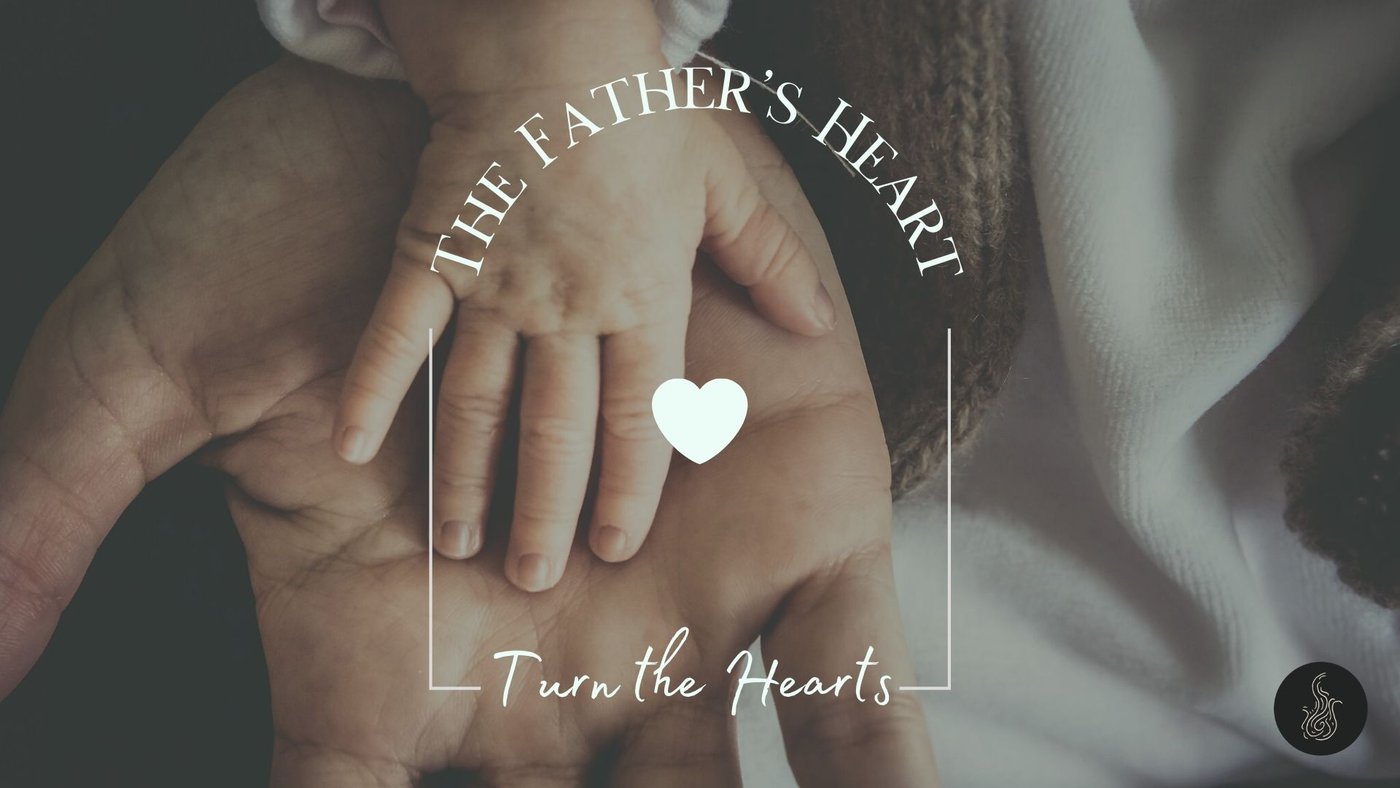 The Father's Heart: Turn the Hearts
June 20, 2021
1. _____________________________ Our ________________________________________
2 Corinthians 1:3-7
3 Praise be to the God and Father of our Lord Jesus Christ, the Father of compassion and the God of all comfort, 4 who comforts us in all our troubles, so that we can comfort those in any trouble with the comfort we ourselves have received from God. 5 For just as the sufferings of Christ flow over into our lives, so also through Christ our comfort overflows. 6 If we are distressed, it is for your comfort and salvation; if we are comforted, it is for your comfort, which produces in you patient endurance of the same sufferings we suffer. 7 And our hope for you is firm, because we know that just as you share in our sufferings, so also you share in our comfort.
Ephesians 1:3
3 Praise be to the God and Father of our Lord Jesus Christ, who has blessed us in the heavenly realms with every spiritual blessing in Christ.
Genesis 1:1-3
1 In the beginning God created the heavens and the earth. 2 Now the earth was formless and empty, darkness was over the surface of the deep, and the Spirit of God was hovering over the waters. 3 And God said, "Let there be light," and there was light.
2. ____________________________ the ____________________________________________
1 Corinthians 4:15
15 Even though you have ten thousand guardians in Christ, you do not have many fathers, for in Christ Jesus I became your father through the gospel.
1 Thessalonians 2:8-12 (The Message)
You remember us in those days, friends, working our fingers to the bone, up half the night, moonlighting so you wouldn't have the burden of supporting us while we proclaimed God's Message to you. You saw with your own eyes how discreet and courteous we were among you, with keen sensitivity to you as fellow believers. And God knows we weren't freeloaders! You experienced it all firsthand. With each of you we were like a father with his child, holding your hand, whispering encouragement, showing you step-by-step how to live well before God, who called us into his own kingdom, into this delightful life.
1 Thessalonians 2:8-12 (NIV)
8 We loved you so much that we were delighted to share with you not only the gospel of God but our lives as well, because you had become so dear to us. 9 Surely you remember, brothers, our toil and hardship; we worked night and day in order not to be a burden to anyone while we preached the gospel of God to you. 10 You are witnesses, and so is God, of how holy, righteous and blameless we were among you who believed. 11 For you know that we dealt with each of you as a father deals with his own children, 12 encouraging, comforting and urging you to live lives worthy of God, who calls you into his kingdom and glory.
__________________________________________
__________________________________________
__________________________________________
Proverbs 22:6
6 Train a child in the way he should go, and when he is old he will not turn from it.
3. ___________________________________________ to _________________________
2 Samuel 23:8-12
8 These are the names of David's mighty men: Josheb-Basshebeth, a Tahkemonite, was chief of the Three; he raised his spear against eight hundred men, whom he killed in one encounter. 9 Next to him was Eleazar son of Dodai the Ahohite. As one of the three mighty men, he was with David when they taunted the Philistines gathered at Pas Dammim for battle. Then the men of Israel retreated, 10 but he stood his ground and struck down the Philistines till his hand grew tired and froze to the sword. The LORD brought about a great victory that day. The troops returned to Eleazar, but only to strip the dead. 11 Next to him was Shammah son of Agee the Hararite. When the Philistines banded together at a place where there was a field full of lentils, Israel's troops fled from them. 12 But Shammah took his stand in the middle of the field. He defended it and struck the Philistines down, and the LORD brought about a great victory.
2 Chronicles 16:9
9 For the eyes of the LORD range throughout the earth to strengthen those whose hearts are fully committed to him. You have done a foolish thing, and from now on you will be at war."